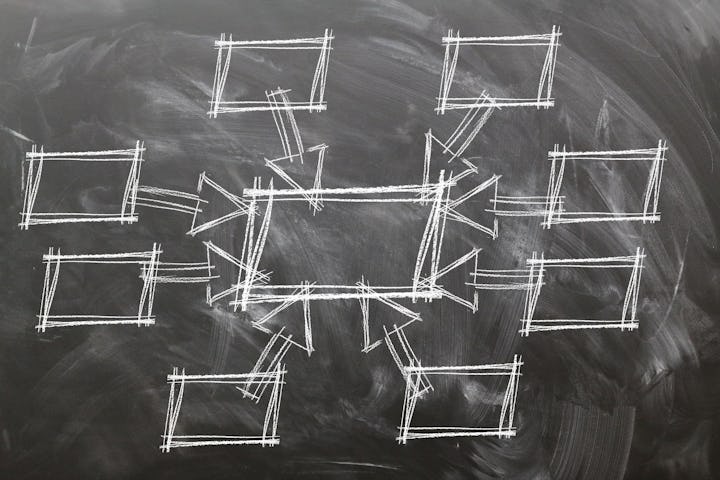 Does your company use various applications and tools? Then we probably don't have to tell you that it is quite a challenge to keep an overview of your data. Your data is often scattered across different applications. This makes it harder to interpret data, which means you miss opportunities to gain better insights into your customers and your organization. The solution? Integrations and smart connections. Smart companies connect their marketing tools and platforms to optimize their customer flows and business processes.
Building a smart marketing stack? Use the right tools
Marketing tools are the weaponry of choice for every marketeer: they increase your reach and brand awareness and generate inbound leads. Services such as Mailchimp, Google Analytics, and Semrush add enormous value to your social media, content, CRM, and general data management. Tools aimed at improving and automating your business processes also provide added value on a daily basis.
But how do you choose the marketing tool that suits your business best? In today's marketing landscape there are more than 8000 companies that offer all kinds of solutions for your digital strategy. That means you should choose the tools that add value to your business and save your employees' time.
The use of external applications is essential for growth-oriented start-ups. At Experience lab, our philosophy is clear: maximal impact within the available budget. Therefore, we use different tools and we also develop our own applications that make our and our clients' work easier.
"
Marketing tools are the weaponry of choice for every marketeer: they increase your reach and brand awareness and generate inbound leads.
Choosing marketing tools: communication as the most important criterion
What do we look for in a tool at Experience Lab? Its ability to communicate with other software. This is preferably done via an API. You can see this as a virtual connection port or connector that makes it easy to hook into software and connect the program in question to other platforms - for data exchange, for example.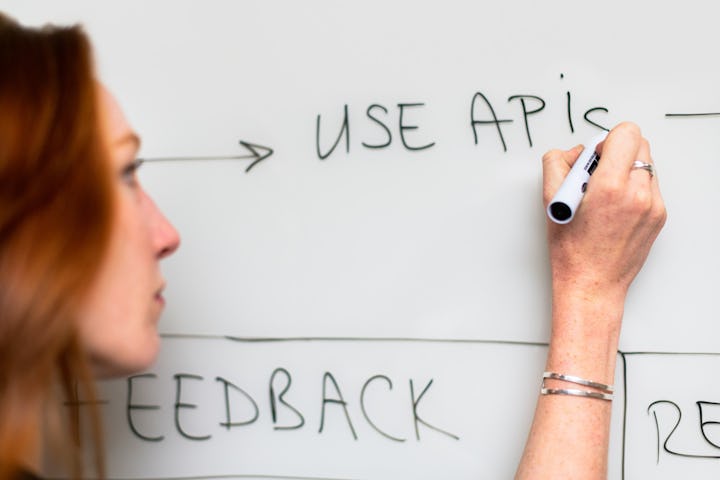 Connecting your marketing tools thanks to APIs
With the APIs mentioned above, the possibilities are endless. You easily set up a strong stack of tools. This allows all your platforms to work together to deploy your data in a smart way.
Many applications provide an API that allows their tool to communicate with external software. If no integration exists between two different tools yet, it can most likely be set up. Does your company use several tools that you want to connect? We would be happy to check with you on the opportunities to create a strong marketing stack!
Integration is something you can learn
Do you want to get the most out of your technology solutions? Then it's crucial to get all your software to work together harmoniously. An integration ensures that you can connect different tools to form a smart technology stack (In plain language: the complete collection of software and applications within your organization). This way, you automate processes where possible. In addition, you can also connect data flows.
For example, we have developed a free integration that automates our invoicing flow. The integration connects our Float account - where we record our worked time on each project - with Google Data Studio. This allows us to easily build interactive dashboards. This also allows us to be transparent with our clients. Performed work hours are simply visible, making the current status of all billing clear at a glance.
Also, time-logging data flows into Teamleader to automatically generate and send out invoices. This makes our invoicing flow fast, efficient and simple.
Want to know more? Discover practical results for your business.
Would you also like to automate your flows and connect your existing tools? Then get in touch. The investment of setting up a smart marketing stack pays off big time. For more information about integrations, you can always schedule a video meeting.