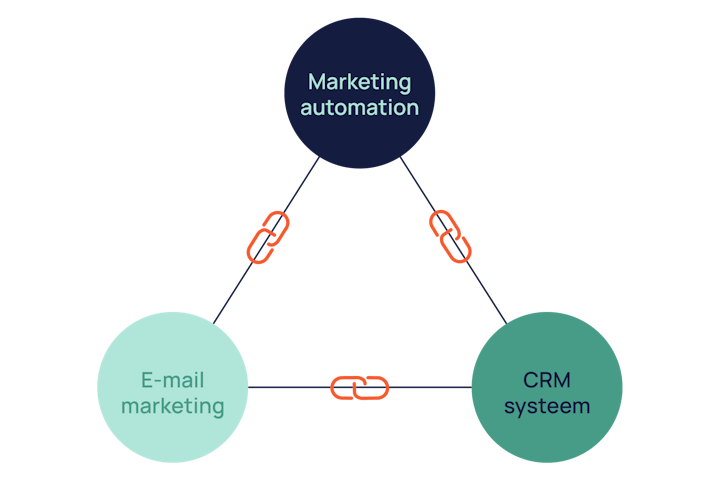 Every company uses various applications. Just think of programs for invoicing or HR administration, central calendars, task lists, project monitoring, e-mail software, or a customer database.
Each of these applications makes work processes easier in your company. But, they also create new tasks when you use different tools side by side. You are constantly switching from one tool to another. What data is located where? And how do you use data from one system and then deploy it in another application? These are practical issues that many companies struggle with.
By connecting different tools and automating processes, you create efficiency. We previously explained how this works in our blog on integrating your marketing tools. In this article, we'll take a closer look at the concrete business results you get from a strong marketing stack.
Collect, analyze and interpret data in one place
Data that you have collected in one place thanks to integrations, can be analyzed faster and better. Where you used to have to manually connect data, this is now automatic in one central place. This enables you to gain insights that you might otherwise overlook.
Because of all these different systems, companies have collected data everywhere and nowhere. This makes it quite a task to retrieve relevant data. Because of course, once you have data, you have to start optimizing it before you can get the insights you need from it. Research by DDMA teaches us that barely 20% of all organizations have a complete and up-to-date customer view.
Is your data also floating around in different systems? We can help you and your company with organizing these different data in one central place, for a complete overview.
Result of smart data collection
More conversion
With a smart marketing stack, you can efficiently generate leads and then target them. This way you ensure a smooth customer flow leading to conversion. Consumers are found across multiple touchpoints, often spread across multiple digital platforms. Make sure those platforms can communicate with each other. No separate pieces of information, but a fully integrated marketing stack. That way you get an overall view of each lead so you can target them.
The future probably lies in building a CDP (Customer Data Platform). A CDP is a complete setup that collects customer data across all digital channels, then cleanses and combines the data into a completed and up-to-date customer profile. That data can then be re-shared with all kinds of marketing tools and allows you to take the experience of website visitors, social media followers, etc. to the next level with personalization.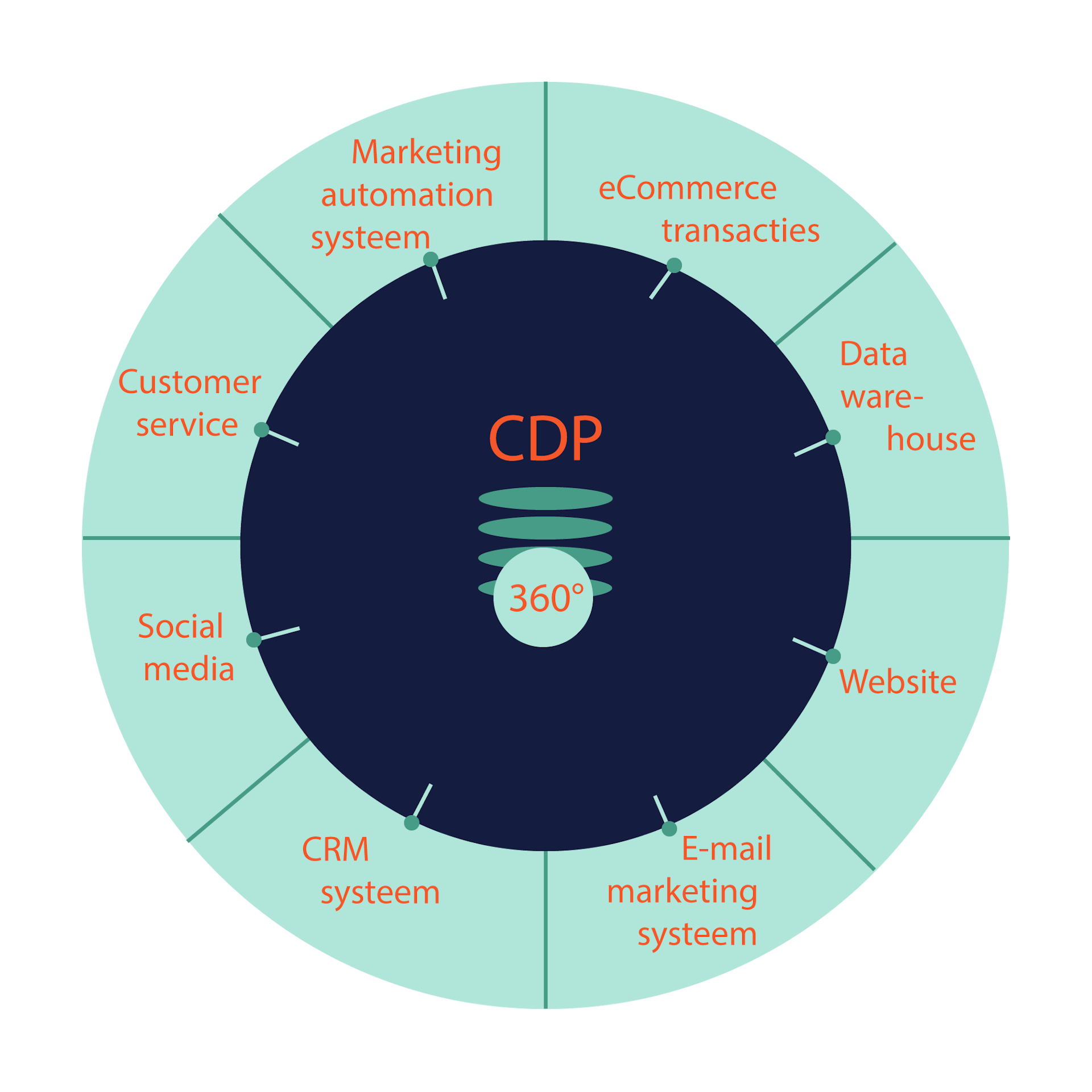 Fewer errors
Within your company, you are working with multiple tools such as a CRM system, administration, planning, to-do lists... Because of all these separate systems you often have to perform manual actions. The more often you edit data, the greater the risk of making mistakes. When you link tools and then automate them, the transition is error-free and therefore more efficient.
Free integrations
There are already many free and plug-and-play integrations available on the Internet. Be sure to take advantage of them for an even stronger digital strategy. You'll get results that will repay your investment more than once. We are also big fans of integrations and believe in their indispensability. Check out our free integrations to optimize your business processes as well!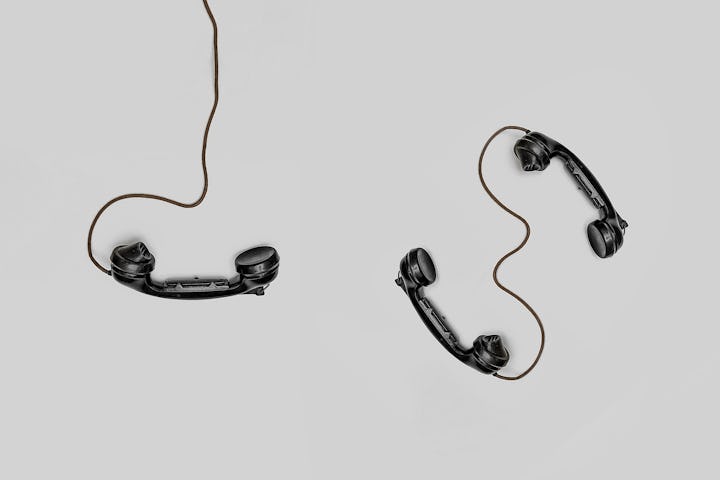 Take action
Let your various digital platforms communicate with each other and discover the benefits of smart data collection and interpretation. Want to know more about how that can work in practice for your business?
Get in touch and we'll see how we can connect, automate and optimize your business flows and your complete stack of marketing technology.