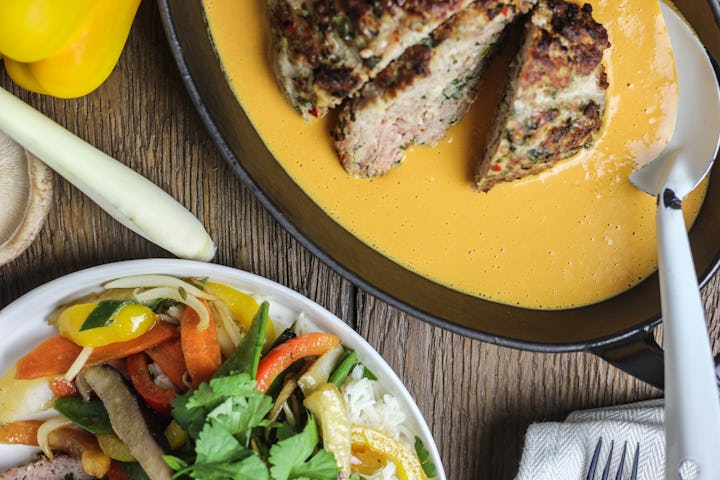 What does Louisianna stand for?
Louisianna is a young catering company run by two enthusiastic sisters. Coming from a large, warm family, they learned from an early age that preparing a nutritious meal for the whole family takes a lot of time. With Louisianna, they want to offer a solution: delicious dishes made to share. For 2, 4 or 6 people. Freshly prepared, from a biweekly renewed menu. You can order online or collect from the physical shop in Ghent.
Anna and Louise got off to a flying start and in 2020 they receive dozens of orders a day on their Shopify webshop. No time left for unnecessary administrative tasks.
Small automation, big impact
Whereas previously each order had to be opened manually to count and write down the number of dishes, and then pass a list on to the kitchen, Louisianna can now consult the order overview for a specific day with a single click. It was a logical next step to have labels generated automatically from Shopify as well.
This way, manual errors are avoided and Anna can invest several hours a week in her shop instead of spending on administrative hassle.
"
Whereas previously every order in Shopify had to be opened manually, Louisianna can now consult the order summary for a specific day and print labels with a single click.
How does it work technically?
We developed a custom Shopify app to build the automation for Louisianna. The app integrates seamlessly into the Shopify experience and communicates with Shopify's API (application programming interface). This allows the system to retrieve, manipulate and structure the necessary data. A simple PDF module adds the necessary functionality to export the data in the right layout for printing. Ideal to keep the overview in the kitchen or to put on the dashboard during the delivery round.
There are already many apps in the Shopify app store that provide the platform with extra functionality, but it is often difficult to see the forest for the trees. In addition, you quickly lose hundreds of euros per month in licensing costs. The more orders, the more expensive these commercial closed-source extensions to the popular proprietary e-commerce SaaS platform turn out to be.
The long term solution offered by this custom Shopify app saves Louisianna a lot of time and effort. And so this one-off investment pays off very quickly.