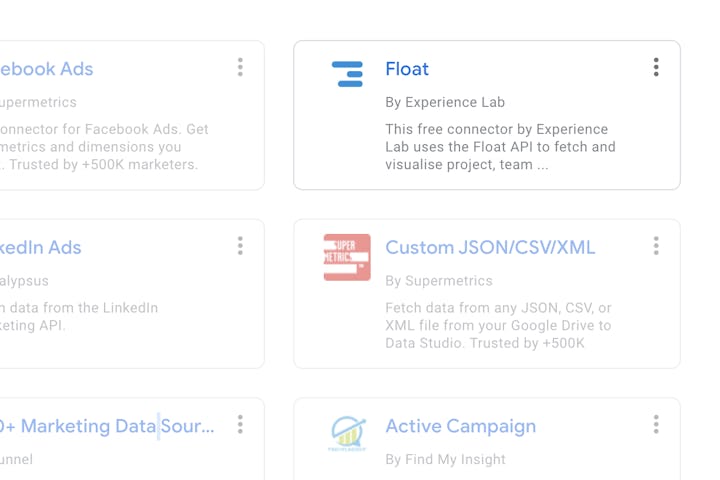 First step: find and select the Float-connector
Create a new report or go to an existing one. Navigate to 'add data to report' and type 'Float' in the search bar. The Float-connector by Experience Lab should pop up as one of the first results. Select it by clicking on it.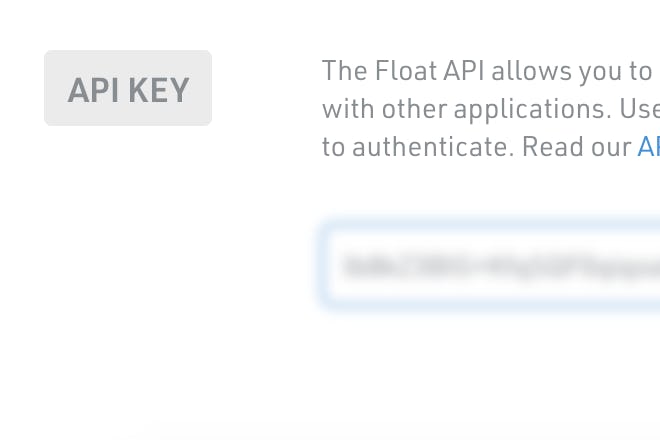 Next: Add your API-key and select your preferred project
You can find the Float API-key for your team by going to 'Team settings' > 'Integrations' and scrolling to the bottom of the page. Copy the API-key and paste it into the API key field shown in the Connector configuration. Select a project (or leave this blank if you'd like the data for all projects) and hit next. You'll be presented with an overview of all metrics and dimensions of data synced with Float. Hit next to finish the set-up and start building.
Last step: build an interactive dashboard using data from Float
Select the dimensions and metrics that are important to you or your clients, and add some charts for a finishing touch.