In TalentLMS you can provide onboarding, management and leadership training to your own employees, training to partners or customers or sell your courses online to partners, customers and students.
It is suitable for both small and large companies who want to continuously train their employees to enhance their career development.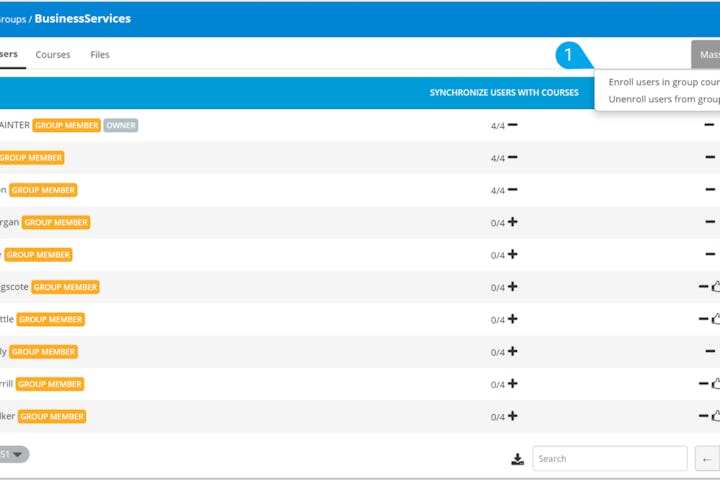 The difference between groups and branches:
At TalentLMS you can group your courses in two ways, through groups and through branches.
Groups: In groups, you can assign different learners to a set of courses. This saves time because you can perform actions in bulk, such as enrolling or deregistering multiple employees from courses at the same time.
For example, if you have a separate group for a marketing department and a sales department, you can assign all marketing-related courses to the marketing group and all sales-related courses to the sales group.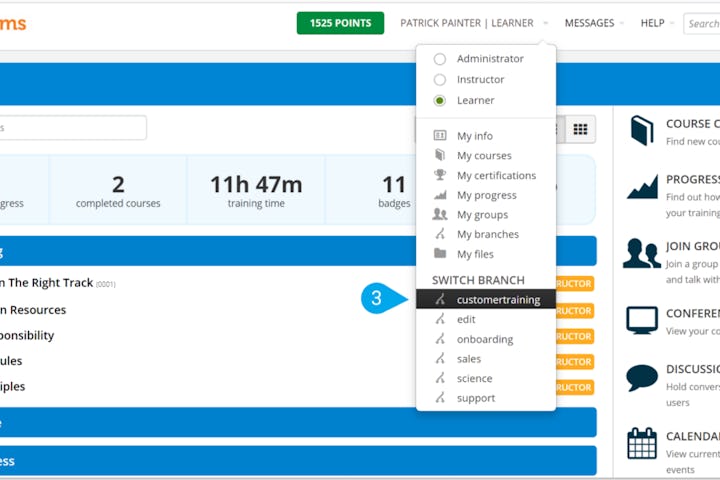 Branches: Branches bring users together in completely separate training environments. You can organise your portal into sub-portals (e.g. business departments) with their own administration and branding, and their own sets of rules, users and courses. You can assign specific administrators to a group of users e.g. the head of marketing to the marketing group. You can separate target groups (e.g. customer staff) to provide them with different course catalogues and functions (e.g. Leaderboards).
A branch can have its own URL, login page, logo, theme, language and time zone. It can also have its own default group, course catalogue, leaderboard, login method, PayPal account and SSO provider.
Pricing
TalentLMS has a flexible pricing that makes it easy for a start-up to start with a free subscription and grow steadily. The biggest limitations are the limited number of users and courses, but in every plan TalentLMS itself provides excellent support. We as a digital partner can also assist you with the necessary support at any time.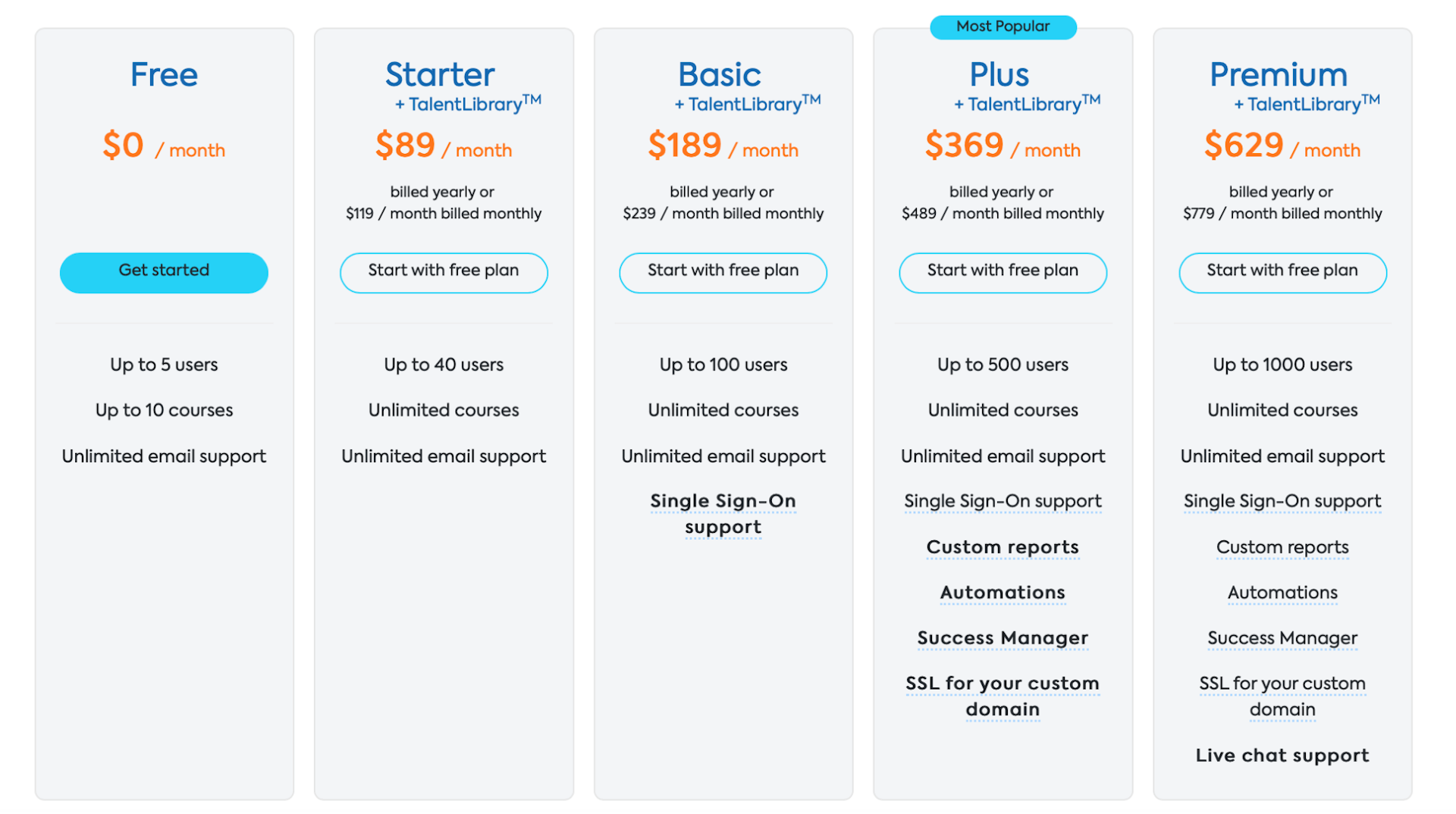 Open source
TalentLMS is not an open source platform. This has its advantages and disadvantages. Open source means that the source code of the software is freely accessible, adaptable and distributable. In other words, it has a basic framework with a solid feature set that developers can build on for custom functionality. Technically speaking, these open-source learning platforms are free (i.e. there are no licence fees for using the software), but there may be costs associated with their integration and maintenance. Because you don't have ready-made features with open source, it is ideal for companies that have their own designers and developers and a lot of time.
A paid learning system is suitable for fast-growing companies that want to continuously train their (international) staff. In this type of learning system, you have ready-made features, which means that you do have less freedom in terms of flexibility and customisation.
Of course you also have the free versions of a paid LMS. These often contain the most standard software features, minus the support. A free LMS subscription is a good way to try out the software, but you miss out on features that make training effective, such as courses, gamification, user groups, etc. In addition to free versions, many LMS systems offer a trial period to test out the paid plan. After that, you can decide whether you want to upgrade to a paid version or stay with the free version.
People really like the way it works. And they find it easy. I actually did not have to answer a single support call, so they did not have problems using TalentLMS.
Before TalentLMS, we would send an email and hope everyone figures it out. Now we can ensure every person has taken the training. It's as simple as that.
Since this week all members are active on the new platform! 😊 We dit it! Thanks for being so quick to jump on board, really great!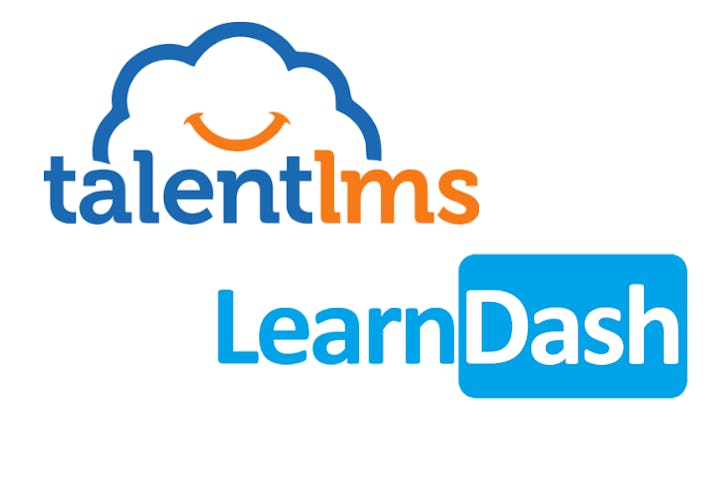 Comparisons
There are many learning management systems, and what is the difference between all these options and TalentLMS?
Learndash is one of the most popular open source WordPress LMS plugins in the world. You create courses using a drag-and-drop course builder, which allows you to create multiple levels in your courses. Moreover, there are numerous options for gamification, social learning, and micro-content. The main difference with TalentLMS is that Learndash has no app and virtual classroom.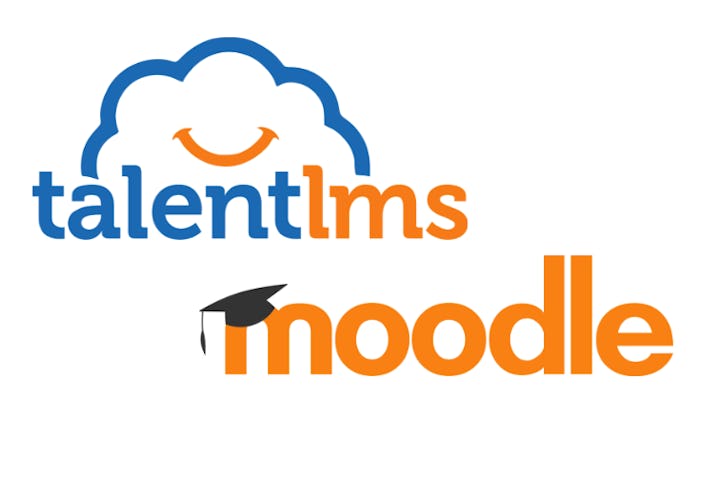 Moodle is an open source platform, so anyone can adapt it to their own needs without cost. The disadvantage of this is that it takes a lot of time to fully adapt the platform to the needs of your business, and as a company you need to have your own team of designers and developers.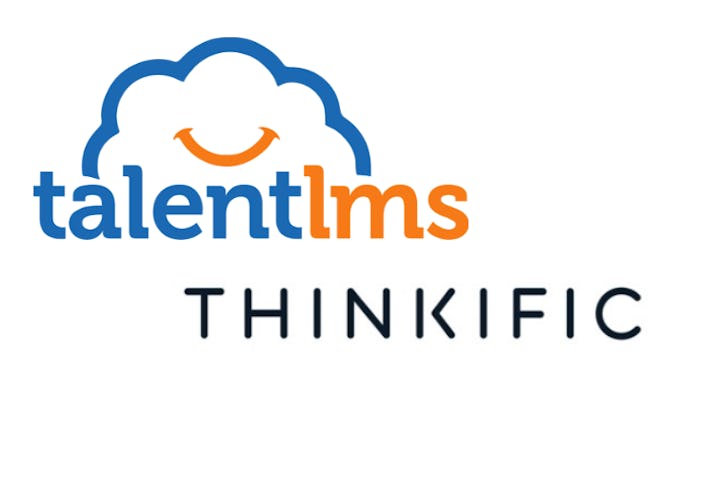 TalentLMS and Thinkific are two similar platforms. An important difference is that Thinkific does not provide an app. Moreover, there are more integrations available on TalentLMS.
TalentLMS Integrations
As we mentioned above, there are dozens of out-of-the-box integrations available for TalentLMS. We have listed them for you:
Webinar softwares to integrate your webinars into your LMS, like GoToWebinar and Zoom.
Integration of your social media accounts on for example Google, Facebook and LinkedIn.
Connecting your calendar from Google, Outlook or Yahoo.
Integration of your e-commerce on Paypal, Stripe, Shopify or Woocommerce.
And many other integrations you can find on the TalentLMS website.
An example of a popular integration is the Wordpress plugin of TalentLMS. This allows you to put your TalentLMS courses and their content in Wordpress and sell them as products in Woocommerce.